60kw Single Charging Gun DC Fast EV Charger
Product Detail
Product Tags
60kw Single Charging Gun DC Fast EV Charger Application
As electric vehicles (EVs) become more popular, the need for charging infrastructure is increasing. DC chargers provide a way for EV drivers to quickly charge their vehicles, reducing the need for long charging sessions. DC chargers or DC Fast Chargers use direct current (DC) power to quickly charge EV batteries. Compared to Level 1 and Level 2 alternating current (AC) chargers, which typically take several hours to fully charge an EV, DC chargers can charge an EV in as little as 30 minutes.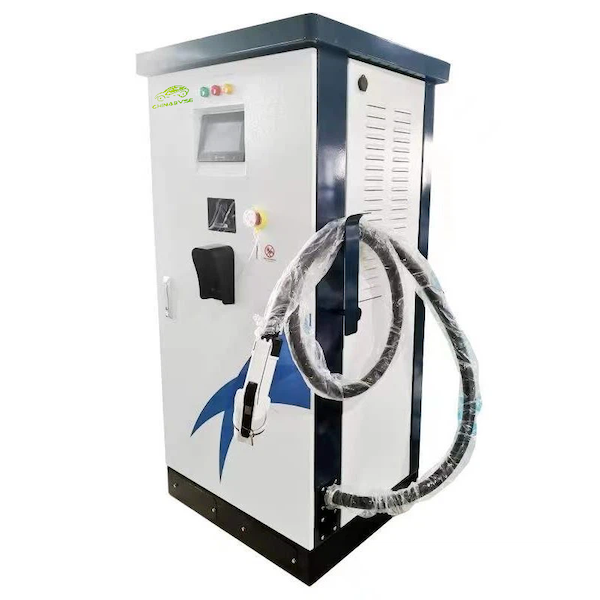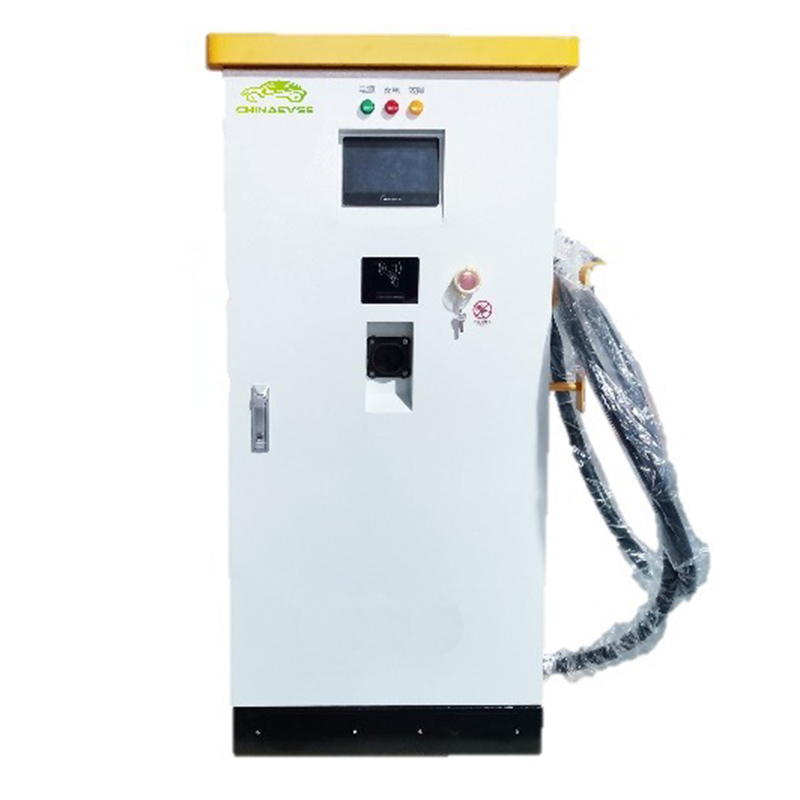 60kw Single Charging Gun DC Fast EV Charger Features
Over Voltage protection
Under Voltage protection
Surge protection
Short Circuit protection
Over Temperature protection
Waterproof IP65 or IP67 protection
Type A Leakage protection
5 Years warranty time
OCPP 1.6 support
60kw Single Charging Gun DC Fast EV Charger Product Specification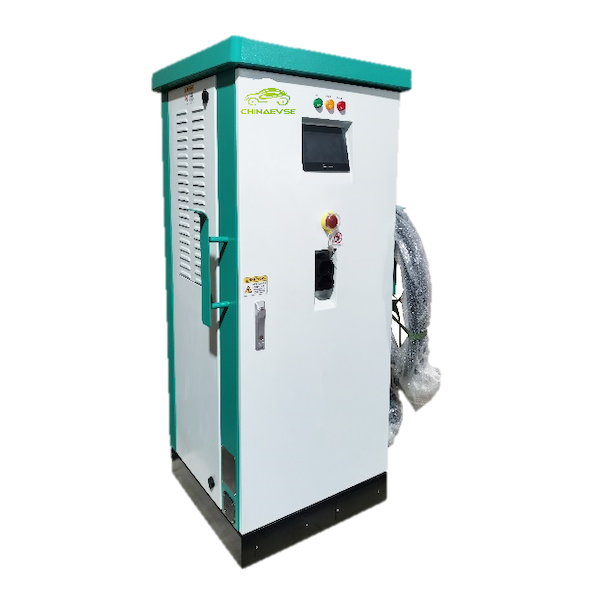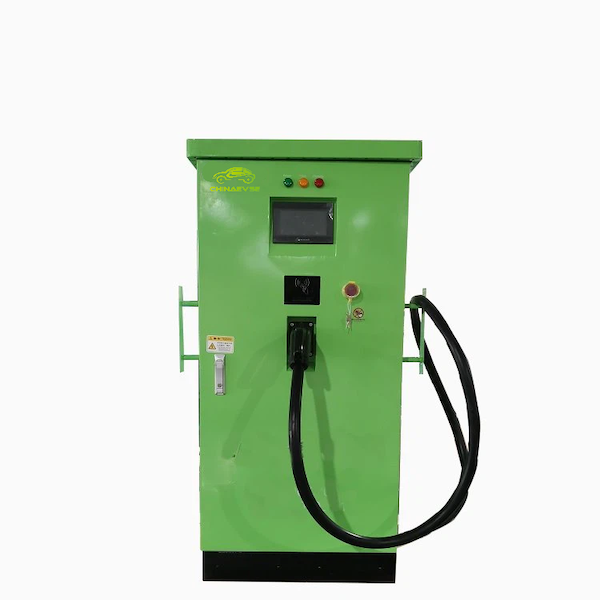 60kw Single Charging Gun DC Fast EV Charger Product Specification
Electric Parameter

Input Voltage (AC)

400Vac±10%

Input Frequency

50/60Hz

Output voltage

200-1000VDC

200-1000VDC

200-1000VDC

Constant power output range

300-1000VDC

300-1000VDC

300-1000VDC

Rated power

30 KW

40 KW

60 KW

Maximum Output current

100 A

133 A

150 A

Environment Parameter

Applicable Scene

Indoor/Outdoor

Operating temperature

﹣35°C to 60°C

Storage Temperature

﹣40°C to 70°C

Maximum altitude

Up to 2000m

Operating humidity

≤95% non-condensing

Acoustic noise

<65dB

Maximum altitude

Up to 2000m

Cooling method

Air cooled

Protection level

IP54,IP10

Feature Design

LCD Display

7 inch screen

Network method

LAN/WIFI/4G(optional)

Communication Protocol

OCPP1.6(optional)

Indicator lights

LED lights(power,charging and fault)

Buttons and Switch

English(optional)

RCD Type

Type A

Start method

RFID/Password/plug and charge (optional)

Safe Protection

Protection
Over Voltage, Under Voltage, Short Circuit, Overload, Earth, Leakage, Surge,Over-temp, Lightning

Structure Appearance

Output type

CCS 1,CCS 2,CHAdeMO,GB/T (optional)

Number of Outputs

1

Wiring method

Bottom line in, bottom line out

Wire Length

3.5 to 7m (optional)

Installation method

Floor-mounted

Weight

About 260KGS

Dimension (WXHXD)

900*720*1600mm
Have high voltage charging gun of European standard, American standard and Japanese standard. It can generate different charging configures according to customers' requirements.
Have an external running indication, which can display the real-time status. 
One pile can charge multiple vehicles, and take turns to charge automatically by applying automatic switch function between charging according to the charging power and according to time. It can automatically judge whether the battery is full, one charging pile can meet at least five vehicles charging service task one night.
Emergency stop function, the charging process can be suspended immediately by emergency stop switch.
CHINAEVSE not only selling the products, but also provding professional technical service and traning for every EV guys.
Always a pre-production sample before mass production;Always 100% Inspection before shipment.
---
---
Write your message here and send it to us