22KW 3Phase 10A to 32A Switchable Portable EV Charger
Product Detail
Product Tags
22KW 3Phase 10A to 32A Switchable Portable EV Charger Application
Charge your Type 2 BMW EV using a 32A 3 Phase 400V CEE socket. Buy a 3-phase mobile charging cable that connects to the red 3-phase CEE / Commando sockets located in places such as industrial units. Please check your 3 Phase (red) CEE socket before buying. The 32A 3 Phase CEE plug is not compatible with the 16A 3 Phase CEE socket.
The CEE plug provides a charge of up to 22kW, dependent on the onboard charging capacity of your vehicle. Please make sure that the outlet is protected by a circuit breaker. Please make sure that the device is connected directly to the CEE socket. Please also ensure that the outlet is not defective and has been tested by a qualified electrician. Please note that this charger is not manufactured by BMW, so although this product is a compatible BMW charger, we always recommend checking your vehicle handbook.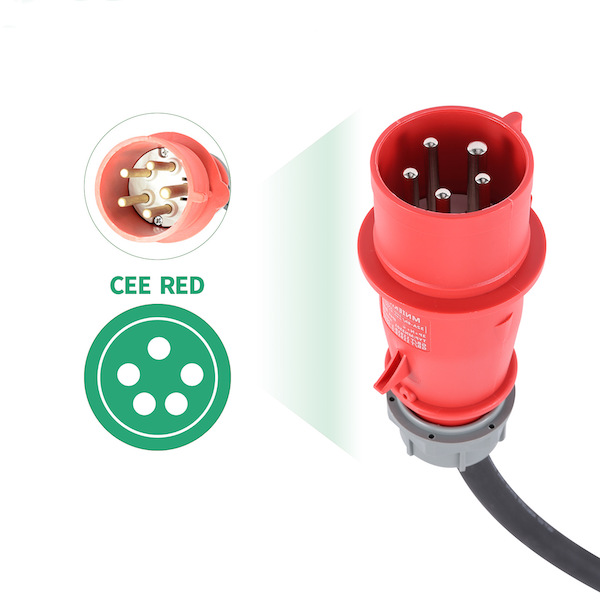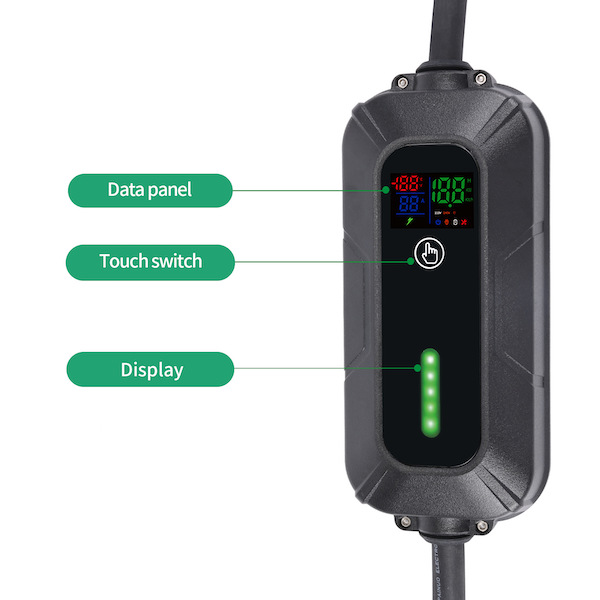 22KW 3Phase 10A to 32A Switchable Portable EV Charger Features
Over Voltage protection
Under Voltage protection
Over Current protection
Residual current protection
Ground protection
Over Temperature protection
Surge protection
Waterproof IP54 and IP67 protection
Type A or Type B Leakage protection
5 Years warranty time
22KW 3Phase 10A to 32A Switchable Portable EV Charger Product Specification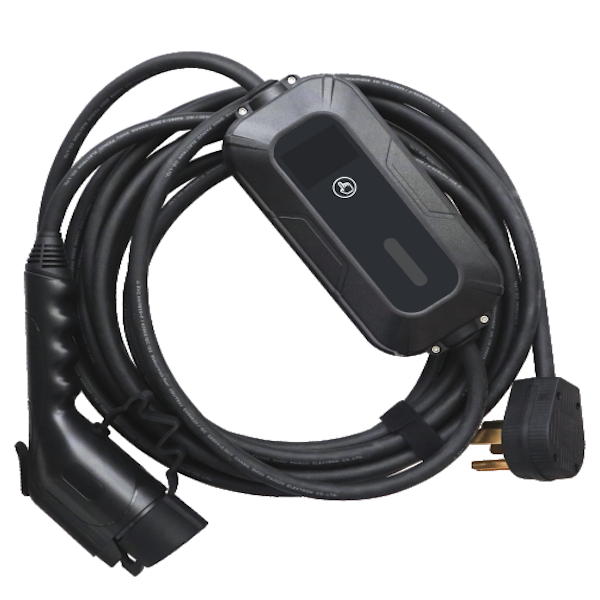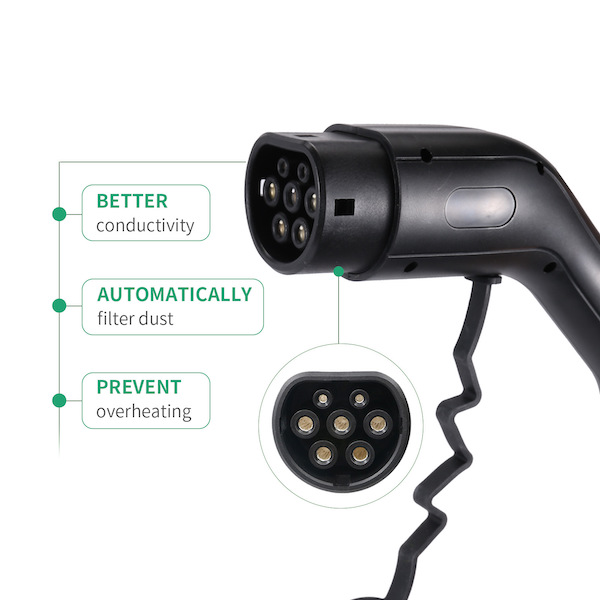 22KW 3Phase 10A to 32A Switchable Portable EV Charger Product Specification
Input Power

Charging model/case type

Mode 2, case B

Rated input voltage

85~380VAC

Input Frequency

50-60Hz

Phase number

Three-phase

Standards

IEC62196/SAEJ1772/ GB/T20234

Output current

10A 13A 16A 20A 32A

Output Power

22KW

Environment

Operation temperature

﹣30°C to 50°C

Storage

﹣40°C to 80°C

Maximum altitude

2000m

IP code

Charging gun IP6 7/Control box IP5 4

REACH SVHC

Lead 7439-92-1

RoHS

Environmental protection service life= 10;

Electrical characteristics

Charging current adjustable

10A 13A 16A 20A 32A

Charging appointment time

Delay 1~12 Hours

Signal transmission type

PWM

Precautions in connection method

Crimp connection, do not disconnect

Withstand voltagece

2000V

Insulation resistance

>5MΩ ,DC500V

Contact impedancece:

0.5 mΩ Max

RC resistance

680Ω

Leakage protection current

≤23mA

Leakage protection action time

≤32ms

Standby power consumption

≤4W

Protection temperature inside the charging gun

≥185℉

Over temperature recovery temperature

≤167℉

Interface

Display screen, LED indicator light

Cool ing Me thod

Natural Cooling

Relay switch life

≥10000 times

Europe standard plug

5 Pins CEE 32A

Locking type

Electronic locking

Mechanical properties

Connector Insertion times

>10000

Connector Insertion force

<80N

Connector Pull-out force

<80N

Shell material

Plastic

Fireproof grade of rubber shell

UL94V-0

Contact material

Copper

Seal material

rubber

Flame retardant grade

V0

Contact surface material

Ag

Cable Specification

Cable structure

5 x 6.0mm² + 2 x 0.75mm²(Reference )

Cable standards

IEC 61851-2017

Cable authentication

UL/TUV

Cable outer diameter

14.1mm ±0.4 mm(Reference )

Cable Type

Straight type

Outer sheath material

TPE

Outer jacket color

Black/orange(Reference )

Minimum bending radius

15 x diameter

Package

Product weight

5.0KG

Qty per Pizza box

1PC

Qty per Paper carton

4PCS

Dimension (LXWXH)

470mmX380mmX410mm
"This charging cable is compatible with the vehicles below. This list is updated so if you do not see your vehicle, please check your handbook or check that your vehicle socket matches the images above:
BMW 225xe, BMW 330e, BMW 530e, BMW 740e and 745e, BMW i3, BMW i4, BMW i8, BMW iX, BMW X1, BMW X2, BMW X3, BMW X5"
This BMW CEE 3 Phase charging cable can be used in any 5 pin 32A 380V - 415V CEE / Commando socket and complies with the IEC 61851 standard for charging the Type 2 socket range of electric vehicles. You should check with your manufacturer handbook to check whether your vehicle needs to use a specific portable charger for your vehicle.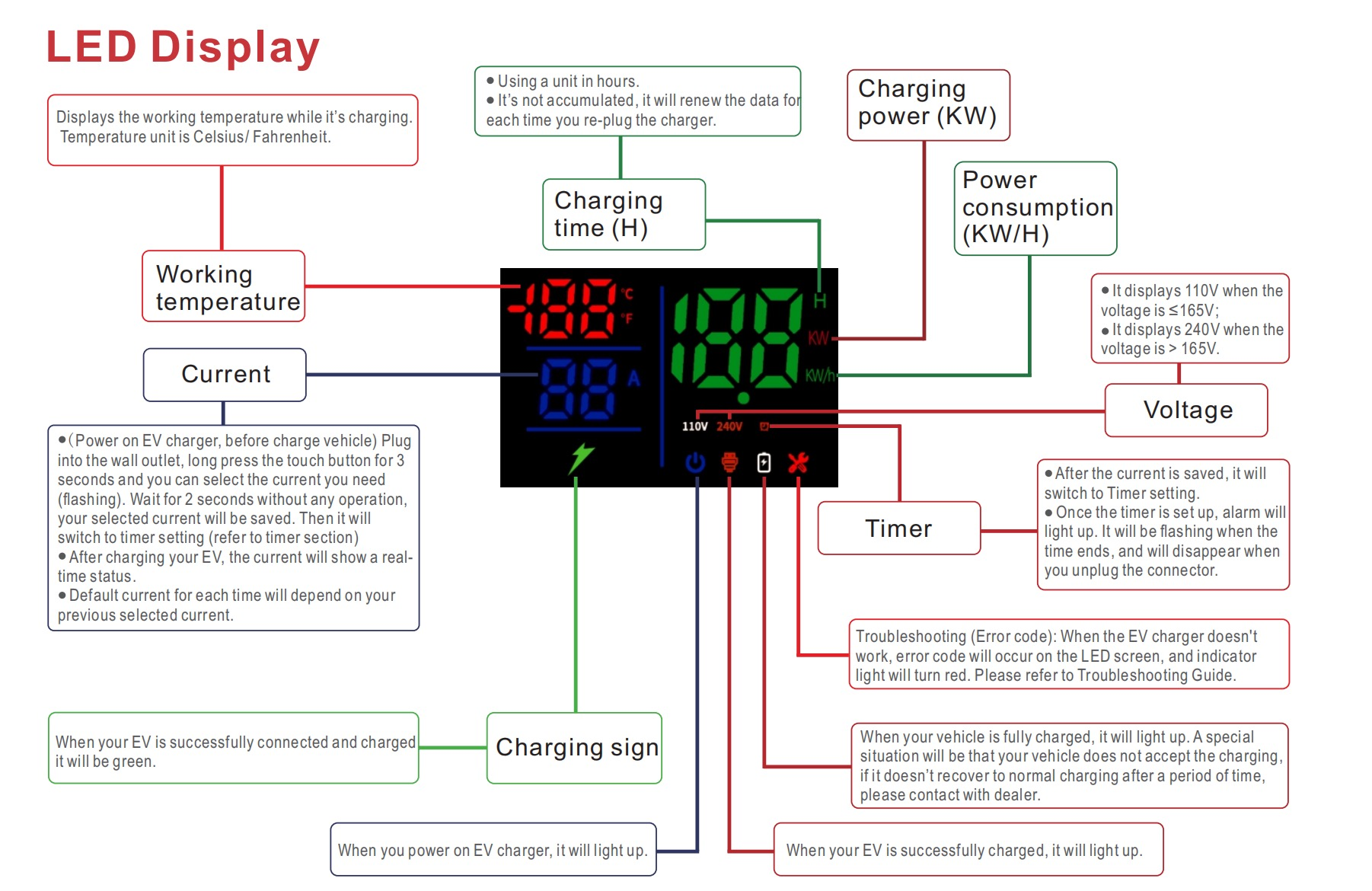 ---
---
Write your message here and send it to us