22KW 32A Single Charging Gun Vertical AC EV Charger
Product Detail
Product Tags
22KW 32A Single Charging Gun Vertical AC EV Charger Application
Electric cars usually have to spend much time charging a level 1 charger. Many people prefer to charge their car overnight. To ensure that you can use your car, as usual, many people need to do everything in their power to keep those cars charged up and ready to go! In both cases, the car is stationary. This means you can't leave your car, you can't wait to be in a queue and charge for several hours, meaning a longer charge time isn't necessarily a negative thing. So people who prefer fewer costs on AC chargers like this option at home rather than DC chargers. On the other hand, for fast charging, DC chargers are most commonly found in places such as offices, hotels, workspaces, and shopping centers where time is money. With an AC charging station, charging up to 99% takes 4 to 8 hours.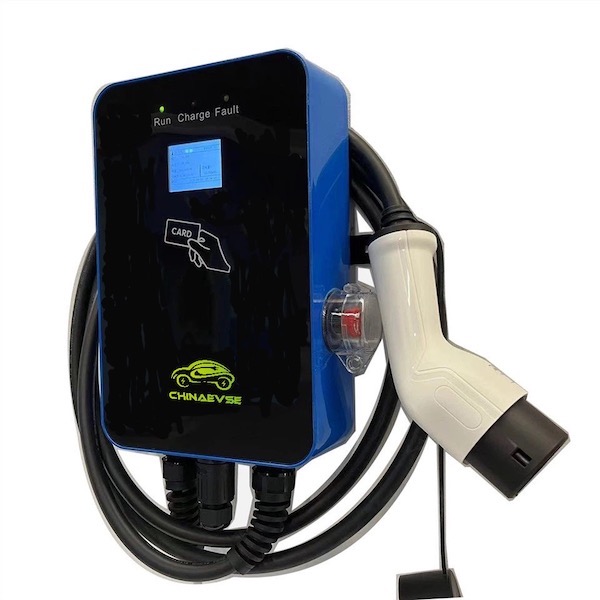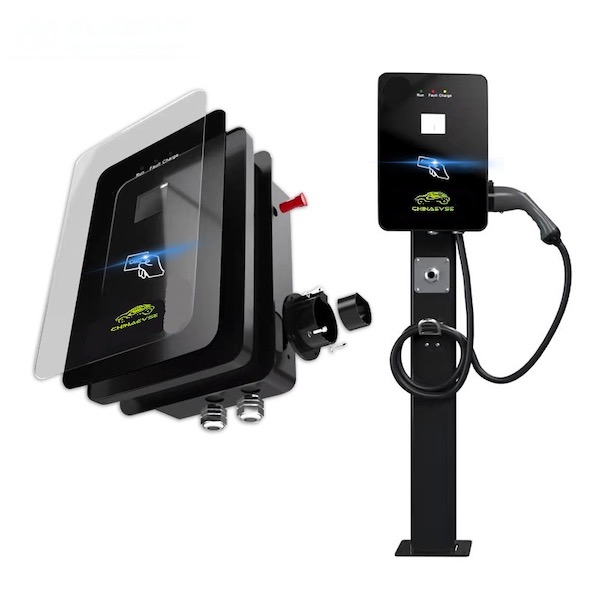 22KW 32A Single Charging Gun Vertical AC EV Charger Features
Over Voltage protection
Under Voltage protection
Over Current protection
Short Circuit protection
Over Temperature protection
Waterproof IP65 or IP67 protection
Type A or Type B Leakage protection
Emergency Stop Protection
5 Years warranty time
Self-developed APP control
OCPP 1.6 support
22KW 32A Single Charging Gun Vertical AC EV Charger Product Specification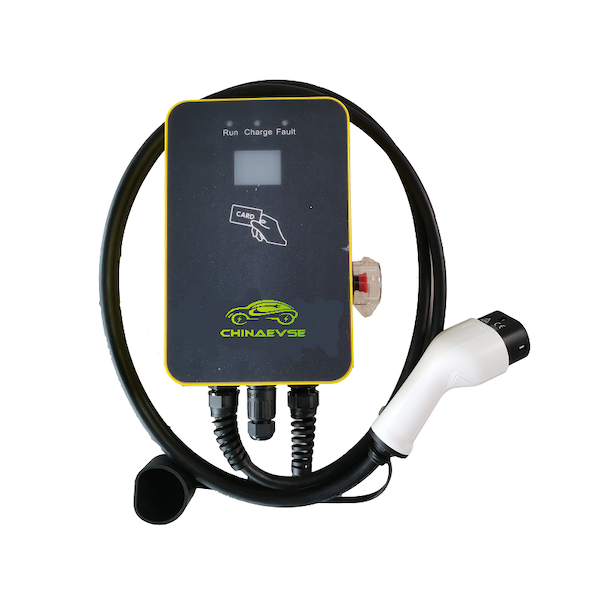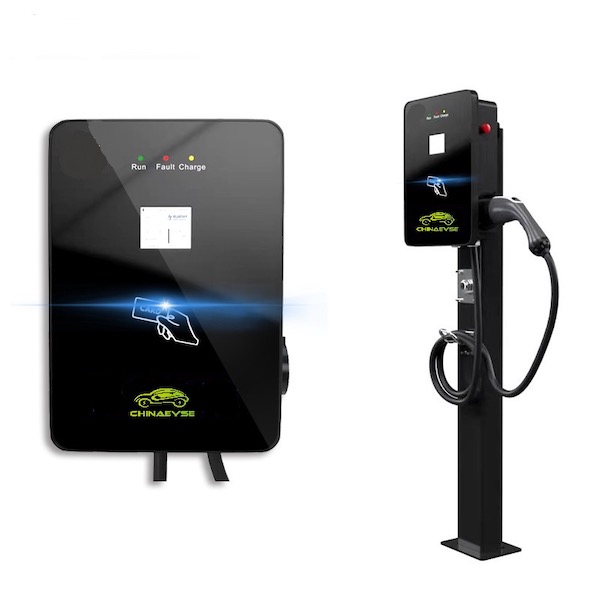 22KW 32A Single Charging Gun Vertical AC EV Charger Product Specification
Input Power

Input Voltage (AC)

1P+N+PE

3P+N+PE

Input Frequency

50/60Hz

Wires, TNS/TNC compatible

3 Wire, L, N, PE

5 Wire, L1, L2, L3, N, PE

Output Power

Voltage

230V±10%

400V±10%

Max Current

16A

32A

16A

32A

Nominal Power

3.5KW

7KW

11KW

22KW

RCD

Type A or Type A+ DC 6mA

Environment

Applicable Scene

Indoor/Outdoor

Ambient Temperature

﹣20°C to 60°C

Storage Temperature

﹣40°C to 70°C

Altitude

≤2000 Mtr.

Operating humidity

≤95% non-condensing

Acoustic noise

<55dB

Maximum altitude

Up to 2000m

Cooling method

Air cooled

Vibration

<0.5G, No acute vibration and impaction

User Interface & Control

Display

4.3 inch LCD screen

Indicator lights

LED lights(power,charging and fault)

Buttons and Switch

English

Push Button

Emergency Stop

Start method

RFID/Button (optional)

Protection

Protection
Over Voltage, Under Voltage, Over Current, Short Circuit, Surge Protection, Over Temperature, Ground Fault, Residual Current, overload

Communication

Communication interface

LAN/WIFI/4G(optional)

Charger & CMS

OCPP 1.6

Mechanical

Protection level

IP55,IP10

Enclosure Protection

High hardness reinforced plastic shell

Wire Length

3.5 to 7m (optional)

Installation method

Wall-mounted

floor-mounted

Weight

8kg

8kg

20kg

26kg

Dimension (WXHXD)
283X115X400mm
283X115X400mm
283X115X1270mm
283X115X1450mm
Have open, shareable data service platform and management platform (cloud platform)
Wide range of AC output voltage, high suitability of utility grid, three phase three wire input without null line in the rectifier unit.
Charging protection function, the charging process will suspend immediately when BMS communication faults, disconnection, over temperature and over voltage occur.
High adaptability of temperature range, has isolated heat dissipation air ducts. Power heat dispassion is separated from control circuit to ensure dust-free of control circuit.
Metal closed shell, to prevent from fire & rain.
About price: The price is negotiable. It can be changed according to your quantity or package.
About goods: All our goods are made of high-quality environmentally friendly materials.
---
Previous:
7KW 32A home AC EV Charger
---
Write your message here and send it to us