240kw Double Charging Guns DC Fast EV Charger
Product Detail
Product Tags
240kw Double Charging Guns DC Fast EV Charger Application
240kw Double Charging Guns DC Fast EV Charger suitable for commercial offices, office buildings, urban complexes and other commercial places; Suitable for roadside parking spots, public parking lots, refueling and charging stations, etc.; High-speed service area, social operation charging station, self-use place in the company's factory area;
"240kw dc rapid charger can be charged for electric truck/bus/lorry/van, it usually can not charge for private vehicle since the private vehicle's battery can not accept such a high voltage/current.
240kw double guns can be configured with both CCS combo type 1, CCS combo type 2, CHAdeMO, GB/T connectors/entrances/pistols/guns, it can be charged the two cars at the same time. When one car is charged, then the kw can up to 200kw(1000V, 200A) each connector, when two cars are charged at the same time, then each gun's power can reach up to 120kw."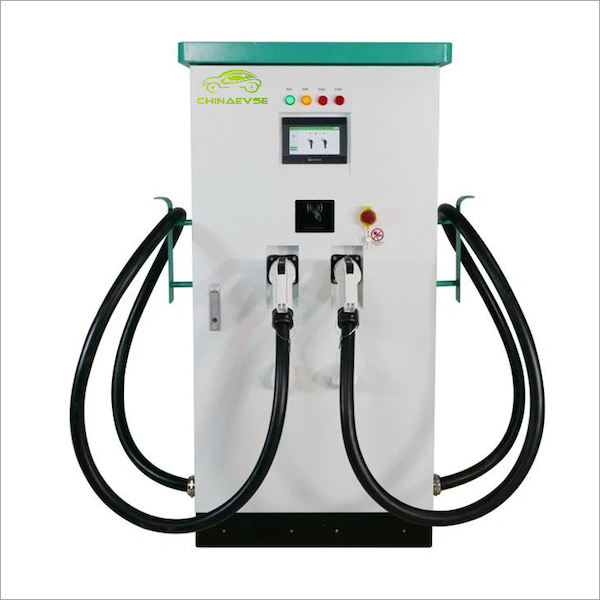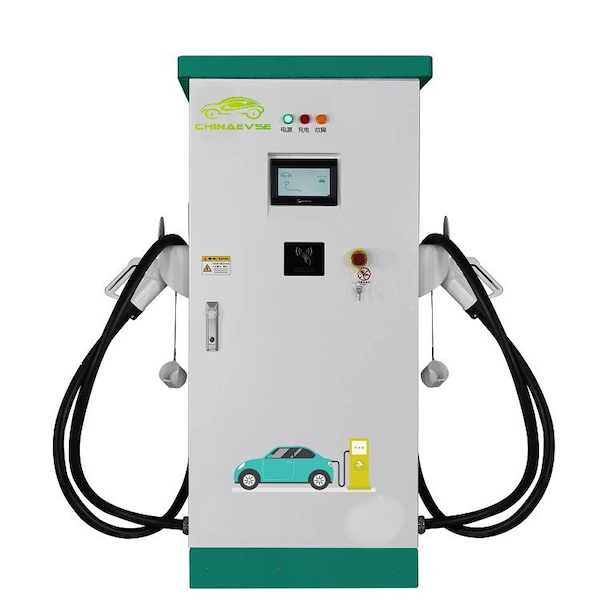 240kw Double Charging Guns DC Fast EV Charger Features
One body with two guns, intelligent power distribution
Multiple intelligent detection and protection functions
Voltage, current detection and accurate power calculation
LED three-color indicator light shows standby, charging and fault status
Swipe card charging, scanning code charging and other authorization modes
Automatic full, quantitative charging, regular charging, rated charging and other charging methods
240kw Double Charging Guns DC Fast EV Charger Product Specification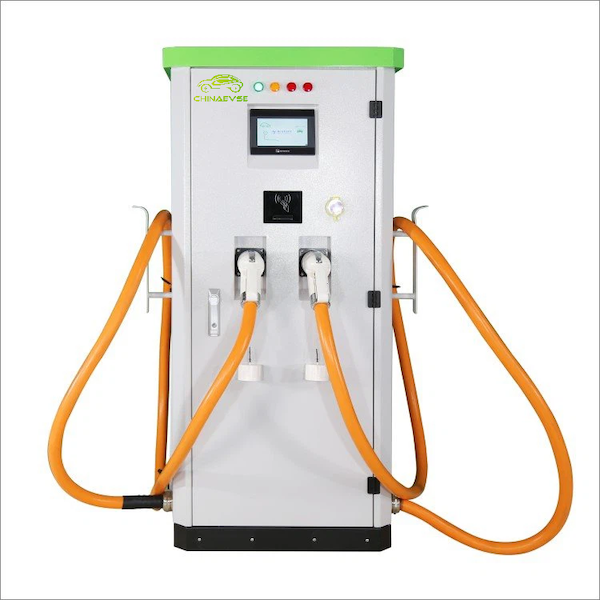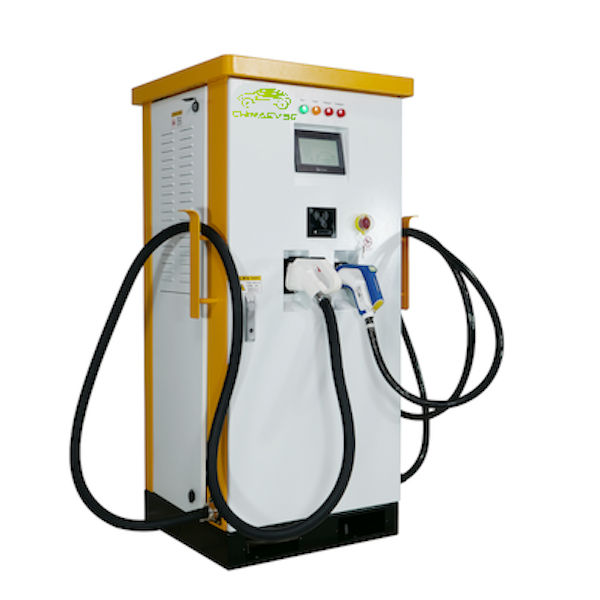 180kw Double Charging Guns DC Fast EV Charger Product Specification
Electric Parameter

Input Voltage (AC)

400Vac±10%

Input Frequency

50/60Hz

Output voltage

200-1000VDC

Constant power output range

300-1000VDC

Rated power

240 KW

Max output current of single gun

200A/GB 250A

Max output current of dual guns

200A/GB 250A

Environment Parameter

Applicable Scene

Indoor/Outdoor

Operating temperature

﹣35°C to 60°C

Storage Temperature

﹣40°C to 70°C

Maximum altitude

Up to 2000m

Operating humidity

≤95% non-condensing

Acoustic noise

<65dB

Maximum altitude

Up to 2000m

Cooling method

Air cooled

Protection level

IP54,IP10

Feature Design

LCD Display

7 inch screen

Network method

LAN/WIFI/4G(optional)

Communication Protocol

OCPP1.6(optional)

Indicator lights

LED lights(power,charging and fault)

Buttons and Switch

English(optional)

RCD Type

Type A

Start method

RFID/Password/plug and charge (optional)

Safe Protection

Protection
Over Voltage, Under Voltage, Short Circuit, Overload, Earth, Leakage, Surge,Over-temp, Lightning

Structure Appearance

Output type

CCS 1,CCS 2,CHAdeMO,GB/T (optional)

Number of Outputs

2

Wiring method

Bottom line in, bottom line out

Wire Length

4/5m (optional)

Installation method

Floor-mounted

Weight

About 350KG

Dimension (WXHXD)

1020*720*1860mm
Modular design, adapt to customers' needs.
Have protection functions such as input under voltage, input overvoltage, output short-circuit, output overvoltage, output overcurrent, battery reverse connection, insulation detection, communication failure, etc.
as the function of protocol self-recognition, can realize the charging for electric vehicles without limitation of brand.
Emergency stop function, the charging process can be suspended immediately by emergency stop switch.
High adaptability of temperature range, has isolated heat dissipation air ducts. Power heat dispassion is separated from control circuit to ensure dust-free of control circuit.
About goods: All our goods are made of high-quality environmentally friendly materials.
---
---
Write your message here and send it to us