40kw Single Charging Gun DC Fast EV Charger
Product Detail
Product Tags
40kw Single Charging Gun DC Fast EV Charger Application
CHINAEVSE 40kW DC EV Charger is extended from the original 30kW DC fast charger. Benefiting its modular design, the 40kW EV charger can efficiently charge two vehicles simultaneously, delivering 20kW to each outlet port. Alternatively, the charger can divert the entire 40kW output to a single vehicle for rapid charging. This versatile and high-powered charging unit offers a multitude of benefits to EV drivers and is a valuable addition to any charging network.
With the perfect balance of size and power, it's ideal for commercial, workplace, fleet, and public charging. It takes small footprint, and has a compact structure, which can reduce the complexity and cost of installation.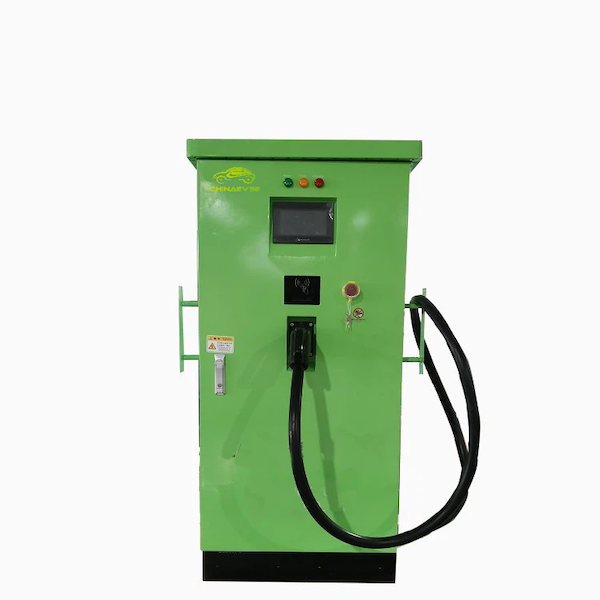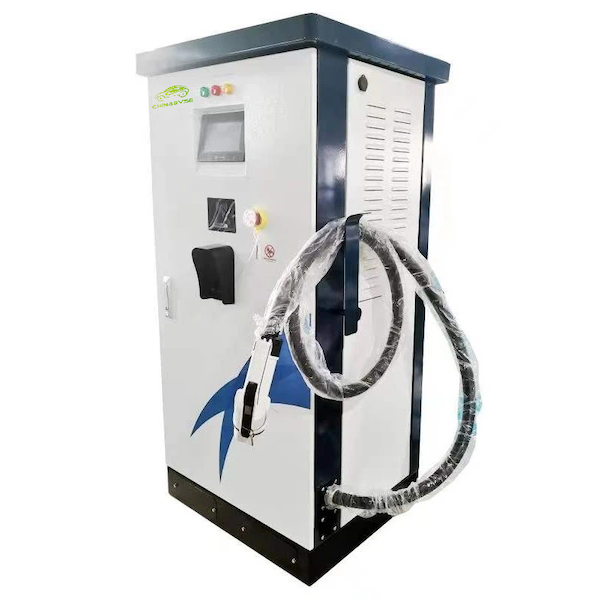 40kw Single Charging Gun DC Fast EV Charger Features
Over Voltage protection
Under Voltage protection
Surge protection
Short Circuit protection
Over Temperature protection
Waterproof IP65 or IP67 protection
Type A Leakage protection
5 Years warranty time
OCPP 1.6 support
40kw Single Charging Gun DC Fast EV Charger Product Specification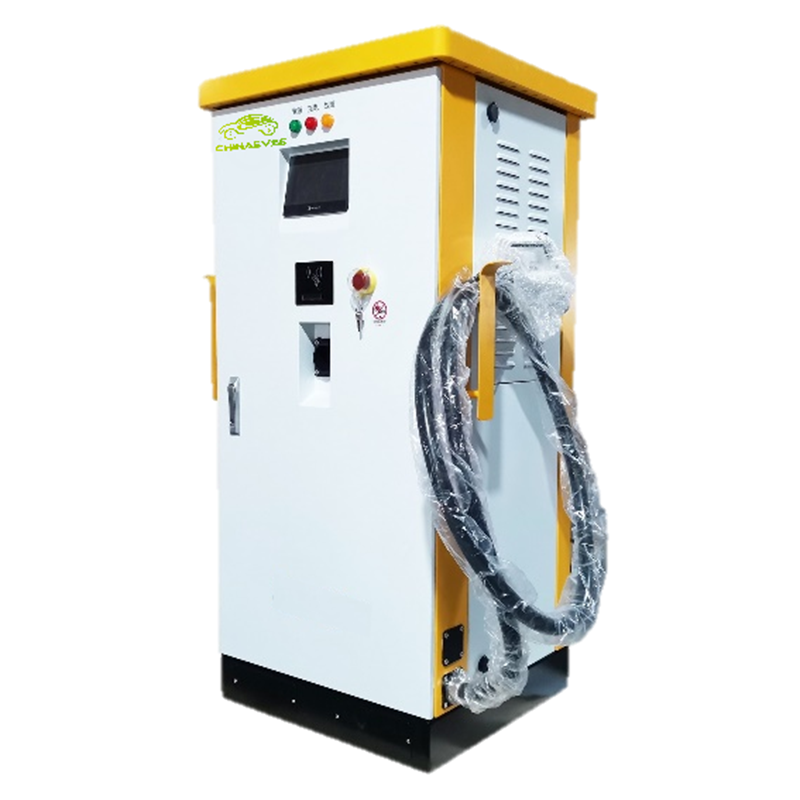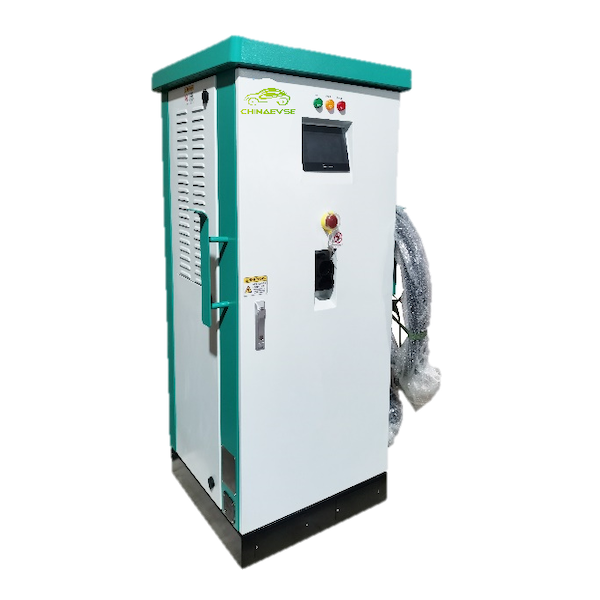 40kw Single Charging Gun DC Fast EV Charger Product Specification
Electric Parameter

Input Voltage (AC)

400Vac±10%

Input Frequency

50/60Hz

Output voltage

200-1000VDC

200-1000VDC

200-1000VDC

Constant power output range

300-1000VDC

300-1000VDC

300-1000VDC

Rated power

30 KW

40 KW

60 KW

Maximum Output current

100 A

133 A

150 A

Environment Parameter

Applicable Scene

Indoor/Outdoor

Operating temperature

﹣35°C to 60°C

Storage Temperature

﹣40°C to 70°C

Maximum altitude

Up to 2000m

Operating humidity

≤95% non-condensing

Acoustic noise

<65dB

Maximum altitude

Up to 2000m

Cooling method

Air cooled

Protection level

IP54,IP10

Feature Design

LCD Display

7 inch screen

Network method

LAN/WIFI/4G(optional)

Communication Protocol

OCPP1.6(optional)

Indicator lights

LED lights(power,charging and fault)

Buttons and Switch

English(optional)

RCD Type

Type A

Start method

RFID/Password/plug and charge (optional)

Safe Protection

Protection
Over Voltage, Under Voltage, Short Circuit, Overload, Earth, Leakage, Surge,Over-temp, Lightning

Structure Appearance

Output type

CCS 1,CCS 2,CHAdeMO,GB/T (optional)

Number of Outputs

1

Wiring method

Bottom line in, bottom line out

Wire Length

3.5 to 7m (optional)

Installation method

Floor-mounted

Weight

About 260KGS

Dimension (WXHXD)

900*720*1600mm
OCPP 1.6 communication protocol supported.
Have open, shareable data service platform and management platform (cloud platform)
Have display interface which can be customized
Has multiple communication interface such as CAN、RS485/ RS232、Ethernet, 3G wireless networks, which can achieve communication among AC input unit, charging module and DC charging terminal interface, obtain electric vehicle battery system parameters and battery operation parameters during charging process.
Charging protection function, the charging process will suspend immediately when BMS communication faults, disconnection, over temperature and over voltage occur.
High adaptability of temperature range, has isolated heat dissipation air ducts. Power heat dispassion is separated from control circuit to ensure dust-free of control circuit.
We offer the best service as we have. Experienced sales team are already to work for you.
---
---
Write your message here and send it to us