11KW 16A Single Charging Gun Vertical AC EV Charger
Product Detail
Product Tags
11KW 16A Single Charging Gun Vertical AC EV Charger Application
AC power eventually became known as the safer form of electric power, at least in terms of power grid applications. The ability to easily alter voltages using transformers is the reason we do not have extremely high voltages running in our homes and businesses. AC power is also readily available, and charging stations can often easily use existing power infrastructure. Additionally, AC power is considered safer for frequent use when charging EV batteries, as many EV manufacturers recommend limiting the frequency of DC charging.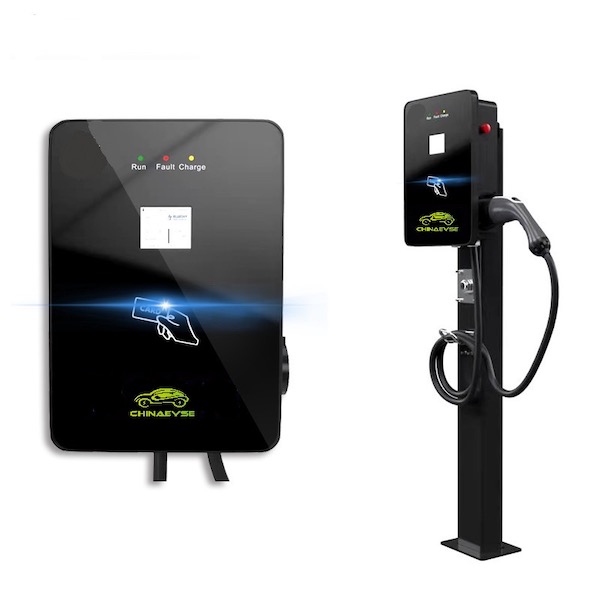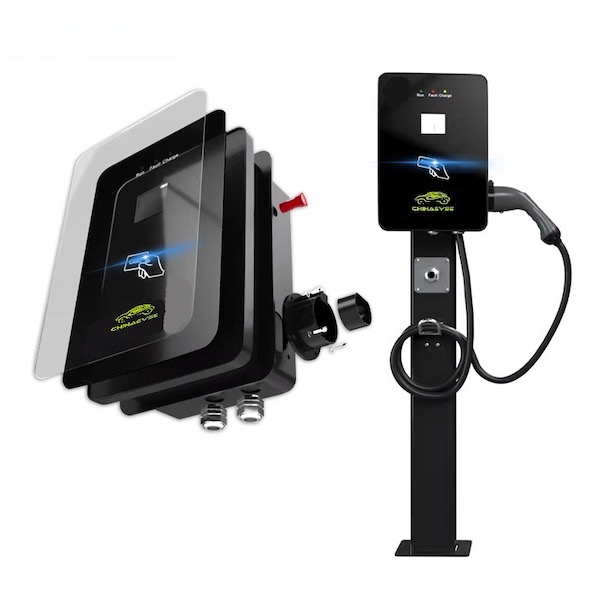 11KW 16A Single Charging Gun Vertical AC EV Charger Features
Over Voltage protection
Under Voltage protection
Over Current protection
Short Circuit protection
Over Temperature protection
Waterproof IP65 or IP67 protection
Type A or Type B Leakage protection
Emergency Stop Protection
5 Years warranty time
Self-developed APP control
OCPP 1.6 support
7KW 32A Single Charging Gun Vertical AC EV Charger Product Specification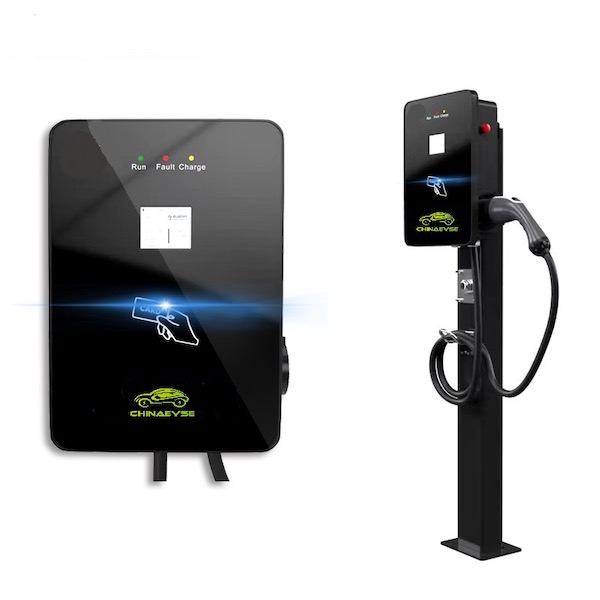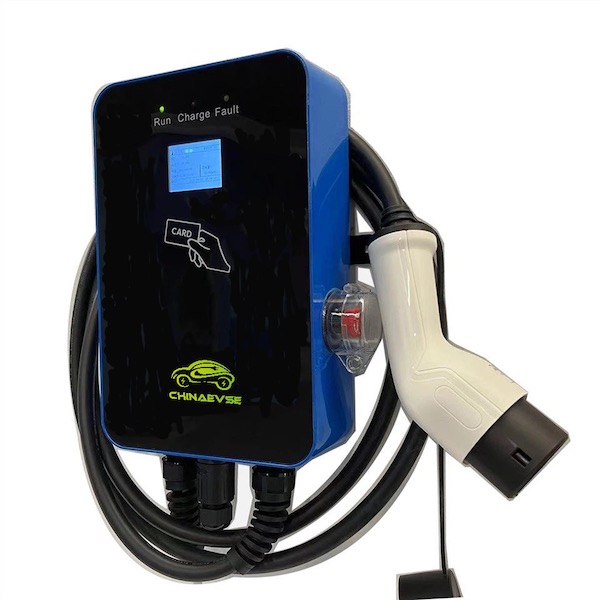 11KW 16A Single Charging Gun Vertical AC EV Charger Product Specification
Input Power

Input Voltage (AC)

1P+N+PE

3P+N+PE

Input Frequency

50/60Hz

Wires, TNS/TNC compatible

3 Wire, L, N, PE

5 Wire, L1, L2, L3, N, PE

Output Power

Voltage

230V±10%

400V±10%

Max Current

16A

32A

16A

32A

Nominal Power

3.5 KW

7KW

11KW

22KW

RCD

Type A or Type A+ DC 6mA

Environment

Applicable Scene

Indoor/Outdoor

Ambient Temperature

﹣20°C to 60°C

Storage Temperature

﹣40°C to 70°C

Altitude

≤2000 Mtr.

Operating humidity

≤95% non-condensing

Acoustic noise

<55dB

Maximum altitude

Up to 2000m

Cooling method

Air cooled

Vibration

<0.5G, No acute vibration and impaction

User Interface & Control

Display

4.3 inch LCD screen

Indicator lights

LED lights(power,charging and fault)

Buttons and Switch

English

Push Button

Emergency Stop

Start method

RFID/Button (optional)

Protection

Protection
Over Voltage, Under Voltage, Over Current, Short Circuit, Surge Protection, Over Temperature, Ground Fault, Residual Current, overload

Communication

Communication interface

LAN/WIFI/4G(optional)

Charger & CMS

OCPP 1.6

Mechanical

Protection level

IP55,IP10

Enclosure Protection

High hardness reinforced plastic shell

Wire Length

3.5 to 7m (optional)

Installation method

Wall-mounted

floor-mounted

Weight

8kg

8kg

20kg

26kg

Dimension (WXHXD)
283X115X400mm
283X115X400mm
283X115X1270mm
283X115X1450mm
High quality: Using high quality material and establishing a strict quality control system, assigning specific persons in charge of each process of production, from raw material purchase to pack.
CHINAEVSE not only selling the products, but also provding professional technical service and traning for every EV guys.
Charging protection function, the charging process will suspend immediately when BMS communication faults, disconnection, over temperature and over voltage occur.
Wide range of AC output voltage, high suitability of utility grid, three phase three wire input without null line in the rectifier unit.
Have open, shareable data service platform and management platform (cloud platform)
Have high voltage charging gun of European standard, American standard and Japanese standard. It can generate different charging configures according to customers' requirements.
---
---
Write your message here and send it to us