22KW 32A home AC EV Charger
Product Detail
Product Tags
22KW 32A home AC EV Charger Application
Charging your electric vehicle (EV) at home is convenient and makes driving electric easier than ever. Home EV charging gets even better when you upgrade from plugging into a 110-volt wall outlet to using a faster, 240V "Level 2" home charger that can add 12 to 60 miles of Range Per Hour of charging. A faster charger helps you get the most out of your EV and drive electric for more of your local and long-distance trips.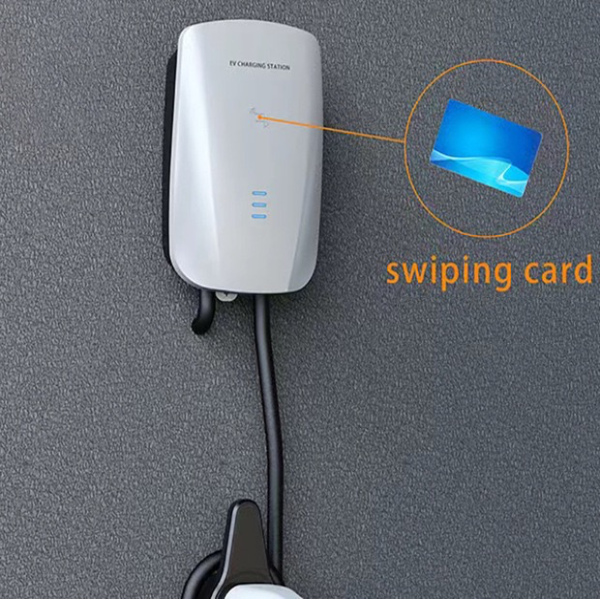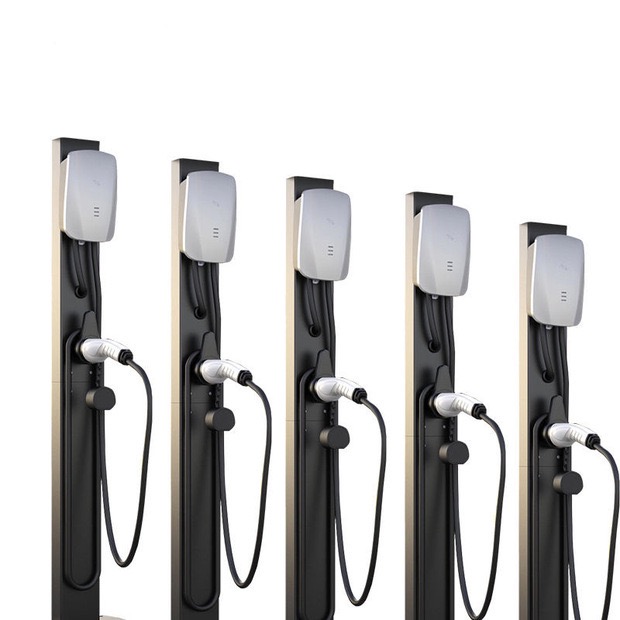 22KW 32A home AC EV Charger Features
Over Voltage protection
Under Voltage protection
Over Current protection
Short Circuit protection
Over Temperature protection
Waterproof IP65 or IP67 protection
Type A or Type B Leakage protection
Emergency Stop Protection
5 Years warranty time
Self-developed APP control
22KW 32A home AC EV Charger Product Specification
11KW 16A home AC EV Charger Product Specification
Input Power

Input Voltage (AC)

1P+N+PE

3P+N+PE

Input Frequency

50±1Hz

Wires, TNS/TNC compatible

3 Wire, L, N, PE

5 Wire, L1, L2, L3, N, PE

Output Power

Voltage

220V±20%

380V±20%

Max Current

16A

32A

16A

32A

Nominal Power

3.5 KW

7KW

11KW

22KW

RCD

Type A or Type A+ DC 6mA

Environment

Ambient Temperature

﹣25°C to 55°C

Storage Temperature

﹣20°C to 70°C

Altitude

<2000 Mtr.

Humidity

<95%, non-condensing

User Interface & Control

Display

Without screen

Buttons and Switch

English

Push Button

Emergency Stop

User Authentication

APP/ RFID Based

Visual Indication

Mains Available, Charging Status, System Error

Protection

Protection
Over Voltage, Under Voltage, Over Current, Short Circuit, Surge Protection, Over Temperature, Ground Fault, Residual Current, overload

Communication

Charger & Vehicle

PWM

Charger & CMS

Bluetooth

Mechanical

Ingress Protection (EN 60529)

IP 65 / IP 67

Impact protection

IK10

Casing

ABS+PC

Enclosure Protection

High hardness reinforced plastic shell

Cooling

Air Cooled

Wire Length

3.5-5m

Dimension (WXHXD)

240mmX160mmX80mm
Choosing the Right Home Charger
With so many EV chargers on the market, it is important to know what to look for. Here are a few factors to consider:
Hardwire/Plug-in: While many charging stations need to be hardwired and cannot be moved, some modern models plug into the wall for additional portability. However, these models may still need a 240-volt outlet for operation.
Length of cable: If the chosen model is not portable, it is important to make sure the car charger is mounted in a place that enables it to reach the electric vehicle port. Be mindful that other EVs maybe need to be charged with this station in the future , so make certain there's some flexibility.
Size: Because garages are often tight on space, seek an EV charger that is narrow and offers a snug fit to minimize the intrusion of space from the system.
Weatherproof: If the home charging station is being used outside of the garage, search for a model that is rated for use in the weather.
Storage: It is important not to leave the cable hanging loosely while it's not in use. Try to find a home charger with a holster that holds everything in place.
Ease of use: Be mindful to choose a model that is easy to use.  There is no reason not to have a charging station with a smooth operation to get the car plugged in and disconnected.
Features: There are charging stations that allow the scheduling charging operation for times when electricity is cheaper.  Some models can also be set up to resume charging automatically when the power comes back on should an outage occur. In some cases, charging station operations can be synced through a smartphone app.
---
Previous:
11KW 16A home AC EV Charger
---
Write your message here and send it to us