11KW 16A 3Phase Type 2 to Type 2 Charging Cable
Product Detail
Product Tags
11KW 16A 3Phase Type 2 to Type 2 Charging Cable Application
This charging cable has Type 2 connectors on both ends of the cable (1 female, 1 male). This cable can be used for all cars having a Type 2 connector on the vehicle side and a Type 2 connector on the infrastructure side, as is the case in most European countries
The cable has 5 x 2.5mm² conductors, allowing 3 x 16A current, which represents a maximum charging capacity of 11 Kw. For vehicles having a maximum charging capacity of 11kW or lower, this 16A cable version weighs considerably less than the 32A version. If you have more than 11 kW capability, you need to use the 32A cable version!
You can order any length you need by selecting the appropriate value in the dropdown selector. For lengths not specified in the list, just send us a message and we will quote you for your special request.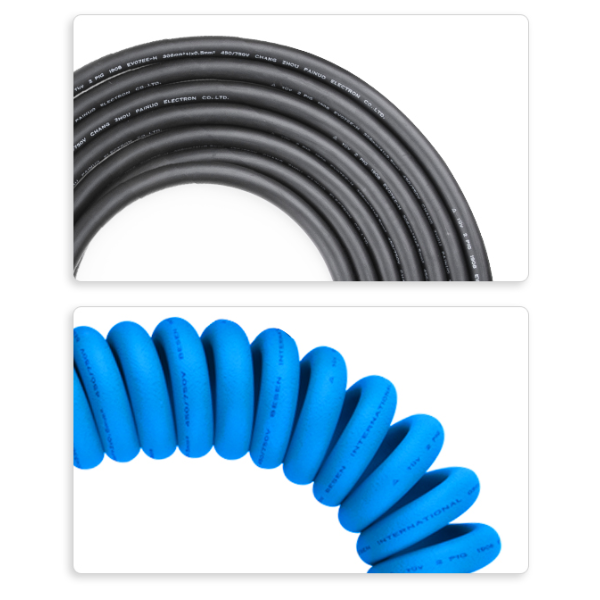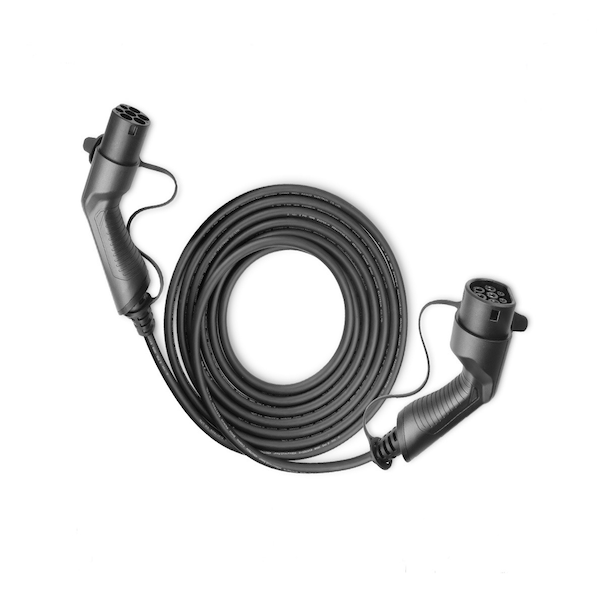 11KW 16A 3Phase Type 2 to Type 2 Charging Cable Features
Waterproof Protection IP67
Insert it easily fixed
Quality & certificated
Mechanical life > 20000 times
OEM available
Competitive prices
Leading manufacturer
5 Years warranty time
11KW 16A 3Phase Type 2 to Type 2 Charging Cable Product Specification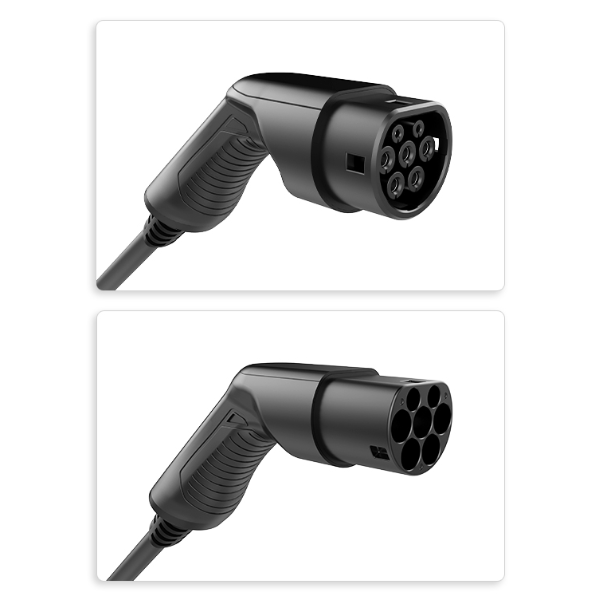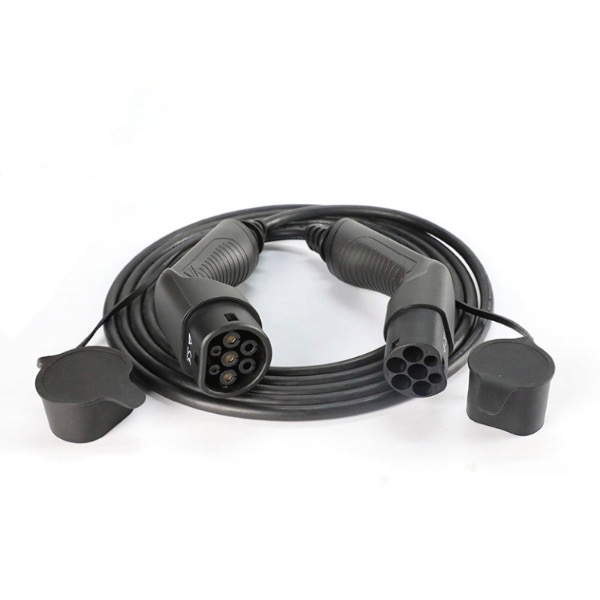 11KW 16A 3Phase Type 2 to Type 2 Charging Cable Product Specification
| | |
| --- | --- |
| Rated voltage | 400VAC |
| Rated current | 16A |
| Insulation resistance | >500MΩ |
| Terminal temperature rise | <50K |
| Withstand voltage | 2500V |
| Contact impedance | 0.5m Ω Max |
| Mechanical life | > 20000 times |
| Waterproof Protection | IP67 |
| Maximum altitude | <2000m |
| Environment temperature | ﹣40℃ ~ +75℃ |
| Relative humidity | 0-95% non-condensing |
| Standby power consumption | <8W |
| Shell Material | Thermo Plastic UL94 V0 |
| Contact Pin | Copper alloy, silver or nickel plating |
| Sealing gasket | rubber or silicon rubber |
| Cable Sheath | TPU/TPE |
| Cable Size | 5*2.5mm²+1*0.5mm² |
| Cable Length |  5m or customize |
| Certificate | TUV UL CE FCC ROHS IK10 CCC |
Capable of up to 16 Amps on either single or three-phase charging connections (3.6kW~11kW respectively), this Type 2 EV Charging Cable allows you to charge most modern EVs at their maximum rate via AC power only.
This cable is perfect for those that have a good understanding of their maximum power requirements which also results in the benefit of an easier to handle lightweight solution.
NOTE: As this cable operates at 16A, when connected to a single-phase charger this will result in a maximum charge speed of 3.6kW - this is expected behaviour.
Public charging cables are not extension cables and will not work if connected to a tethered charger, the intended use is for socketed 'universal chargers'
This charging cable acts as the connector between your EV and Type 2 socket charging stations and is compatible with all Type 2 public charging networks. Simply plug the smaller end into the charging station and the larger end into your EV.
This cable is suited for 3-phase charging. Connecting to a 3-phase charging station with this cable will provide your EV with the fastest charge rate available. Connecting at a single-phase charging station will reduce the charge rate, so please make sure you use this cable at 3-phase charging stations if you want to achieve the fastest charge!
---
Previous:
9.8KW J1772 Type 1 40A Extension Cable
---
Write your message here and send it to us