EV Discharging Outlet 5kw-11kw J1772 V2L Adapter
Product Detail
Product Tags
Are you looking to make your Electric Vehicle Battery Power Source?
V2L Vehicle to Load AC Plug has got you covered! It's compatible with a wide variety of electric vehicles, from the 2022 Ford F-150 Lightning, 2022-2023 Hyundai IONIQ 5, 2023 Nissan Leaf, and more. Our American Standard Discharge Adapter also offers temperatures ranging from -20°C to +55°C and supports 110V up to 250V. With an amazing power range between 5kw to 11kw and a Lifetime Warranty for extra peace of mind, it'll turn your electric vehicle into an even greater asset.
Enjoy having an even greater range of use for your electric vehicle while knowing that it comes with additional protection against unexpected issues because of our high-quality product specifications and features. Plus, our easy installation process makes sure that you can get going as soon as possible without any hassle or fuss!
Check out V2L Vehicle To Load AC Plug now for more details about making your EV battery power source easier than ever before!
EV Discharging Outlet 5kw-11kw J1772 V2L Adapter Application
With the increasing battery life of electric vehicles, CHINAEVSE began to launch V2L (Vehicle to Load), which is the external discharge function. This function is different from charging a mobile phone. V2L can output 220V 50Hz household AC power, The output power of V2L can reach 5kw-11kw, This power can not only drink coffee, cook, but also drive impact drills and chainsaws. Of course, V2L can also allow vehicles to be charged in an emergency, V2L is simply to convert the DC power of the power battery into AC power for household use.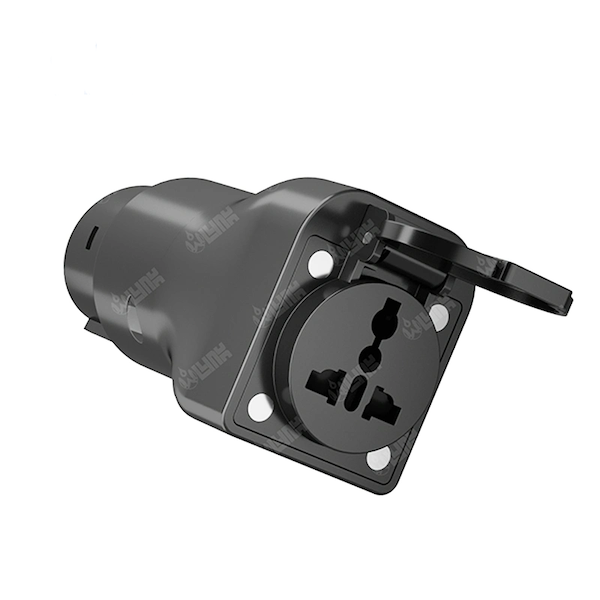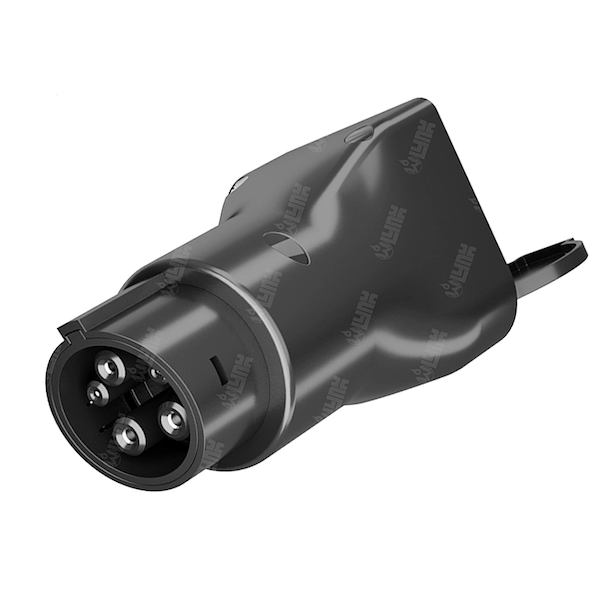 EV Discharging Outlet 5kw-11kw J1772 V2L Adapter Features
5kw-11kw J1772 V2L Adapter
Cost-Efficient
Protection Rating IP54
Insert it easily fixed
Quality & certificated
Mechanical life > 10000 times
OEM available
5 Years warranty time
EV Discharging Outlet 5kw-11kw J1772 V2L Adapter Product Specification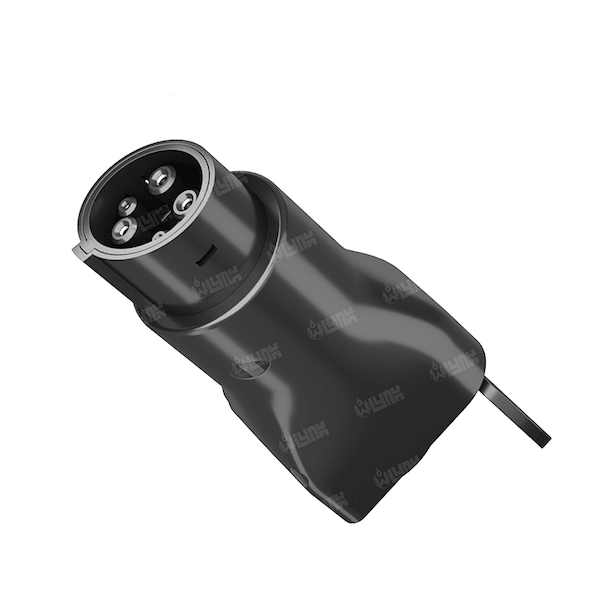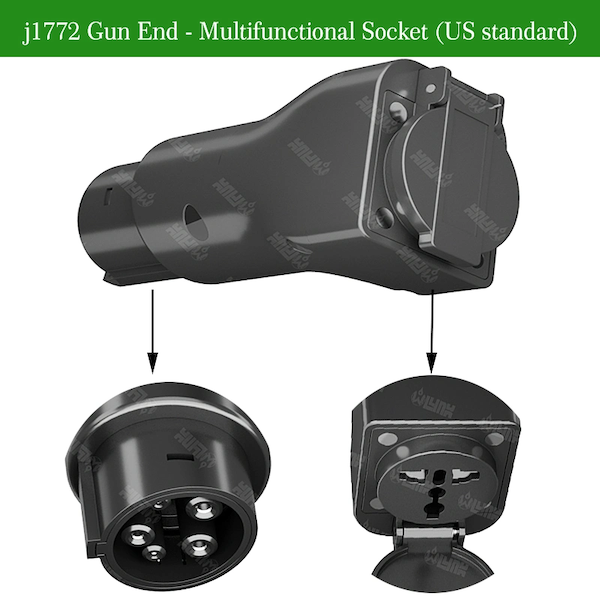 EV Discharging Outlet 5kw-11kw J1772 V2L Adapter Product Specification
Technical Data

Rated current

10A-16A

Rated voltage

110V-250V

Insulation resistance

>0.7MΩ

Contact Pin

Copper Alloy, Silver plating

Withstand voltage

2000V

Fireproof grade of rubber shell

UL94V-0

Mechanical life

>10000 unloaded plugged

Shell material

PC+ABS

Protection degree

IP54

Relative humidity

0-95% non-condensing

Maximum altitude

<2000m

Working environment temperature

﹣40℃- +85℃

Terminal temperature rise

<50K

Mating and UN-mating force

45<F<80N

Specification

9.25 x 3.25 x 3.25 inches

Warranty

5 years

Certificates

TUV, CB, CE, UKCA
---
---
Write your message here and send it to us