7KW 8A to 32A Switchable Type 1 Portable EV Charger
Product Detail
Product Tags
7KW 8A to 32A Switchable Type 1 Portable EV Charger Application
CHINAEVSE™️Portable new energy vehicle charging guns are currently in increasing demand in the market. On the one hand, the base of new energy vehicles continues to grow, and on the other hand, the charging limit of portable charging guns will be smaller. In the future, every new energy vehicle must be equipped with a portable charging gun in case of emergency, so here is also a brief introduction to the portable charging gun. The portable charging cable is equivalent to the data cable of our smartphone, and now we have various interfaces such as Type 1, Type 2, GB/T.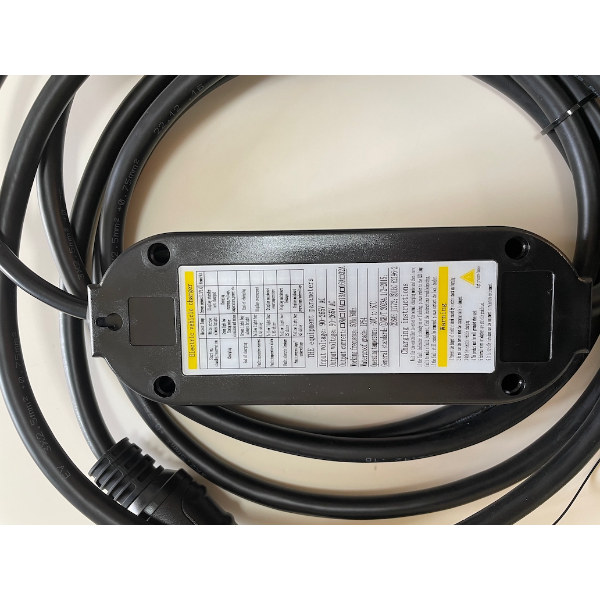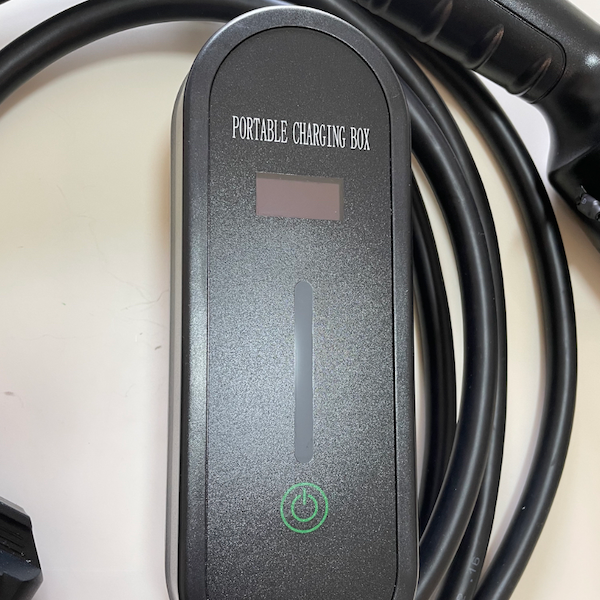 7KW 8A to 32A Switchable Type 1 Portable EV Charger Features
Over Voltage protection
Under Voltage protection
Over Current protection
Residual current protection
Ground protection
Over Temperature protection
Surge protection
Waterproof IP67 protection
Type A or Type B Leakage protection
5 Years warranty time
7KW 8A to 32A Switchable Type 1 Portable EV Charger Product Specification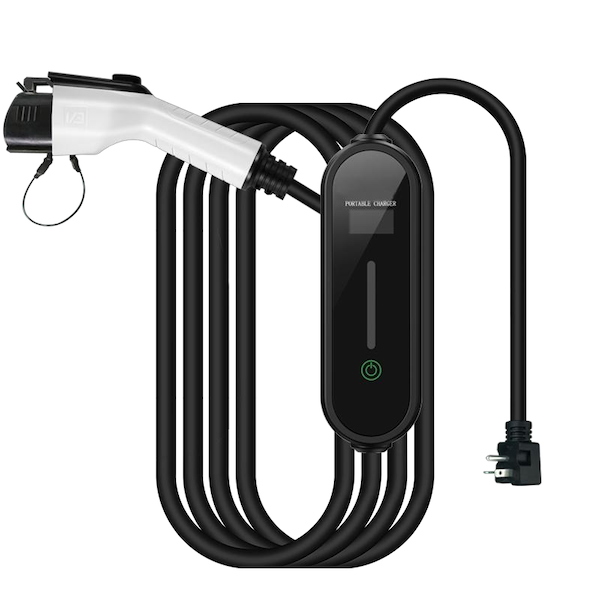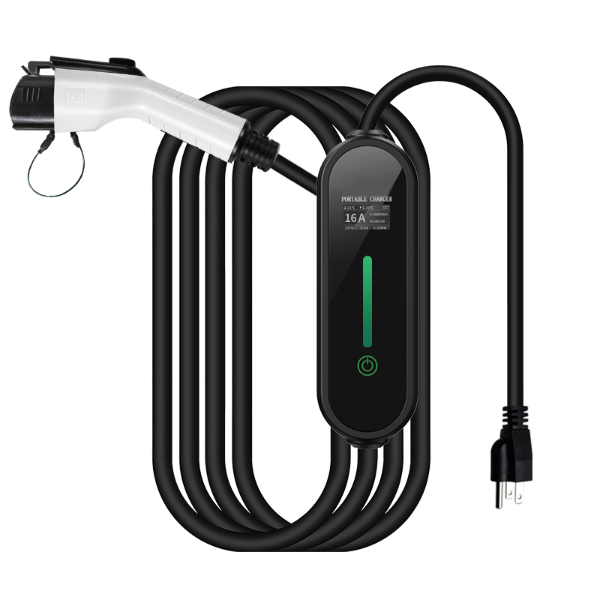 7KW 8A to 32A Switchable Type 1 Portable EV Charger Product Specification
Input Power

Charging model/case type

Mode 2, case B

Rated input voltage

250VAC

Phase number

Single-phase

Standards

IEC 62196-I -2014/UL 2251

Output current

8A 10A 13A 16A 32A

Output Power

7KW

Environment

Operation temperature

﹣30°C to 50°C

Storage

﹣40°C to 80°C

Maximum altitude

2000m

IP code

Charging gun IP67/Control box IP67

REACH SVHC

Lead 7439-92-1

RoHS

Environmental protection service life= 10;

Electrical characteristics

Charging current adjustable

8A 10A 13A 16A 32A

Charging appointment time

Delay 0~2~4~6~8 Hours

Signal transmission type

PWM

Precautions in connection method

Crimp connection, do not disconnect

Withstand voltagece

2000V

Insulation resistance

>5MΩ ,DC500V

Contact impedancece:

0.5 mΩ Max

RC resistance

680Ω

Leakage protection current

≤23mA

Leakage protection action time

≤32ms

Standby power consumption

≤4W

Protection temperature inside the charging gun

≥185℉

Over temperature recovery temperature

≤167℉

Interface

Display screen, LED indicator light

Cool ing Me thod

Natural Cooling

Relay switch life

≥10000 times

US standard plug

NEMA 14-50 / NEMA 6-50

Locking type

Electronic locking

Mechanical properties

Connector Insertion times

>10000

Connector Insertion force

<80N

Connector Pull-out force

<80N

Shell material

Plastic

Fireproof grade of rubber shell

UL94V-0

Contact material

Copper

Seal material

rubber

Flame retardant grade

V0

Contact surface material

Ag

Cable Specification

Cable structure

3X6.0mm²+2X0.5mm²/3X18AWG+1X18AWG

Cable standards

IEC 61851-2017

Cable authentication

UL/TUV

Cable outer diameter

14.1mm ±0.4 mm(Reference )

Cable Type

Straight type

Outer sheath material

TPE

Outer jacket color

Black/orange(Reference )

Minimum bending radius

15 x diameter

Package

Product weight

3.8KG

Qty per Pizza box

1PC

Qty per Paper carton

4PCS

Dimension (LXWXH)

470mmX380mmX410mm
High adaptability of temperature range, has isolated heat dissipation air ducts. Power heat dispassion is separated from control circuit to ensure dust-free of control circuit.
CHINAEVSE not only selling the products, but also provding professional technical service and traning for every EV guys.
About OEM: You can send your own design and Logo. We can open new mold and logo and then send samples to confirm.
About goods: All our goods are made of high-quality environmentally friendly materials.
About price: The price is negotiable. It can be changed according to your quantity or package.
Always a pre-production sample before mass production;Always 100% Inspection before shipment.
---
Previous:
3.5KW 16A Type 2 Portable EV Charger
---
Write your message here and send it to us